Flavoured coffee
3 ways to reuse empty Impulse Coffees jars!
At Impulse Coffees, we try to use sustainable materials wherever possible. If you've been following our journey since the beginning, you would know that we switched from pouch packets to glass jars...
Coffee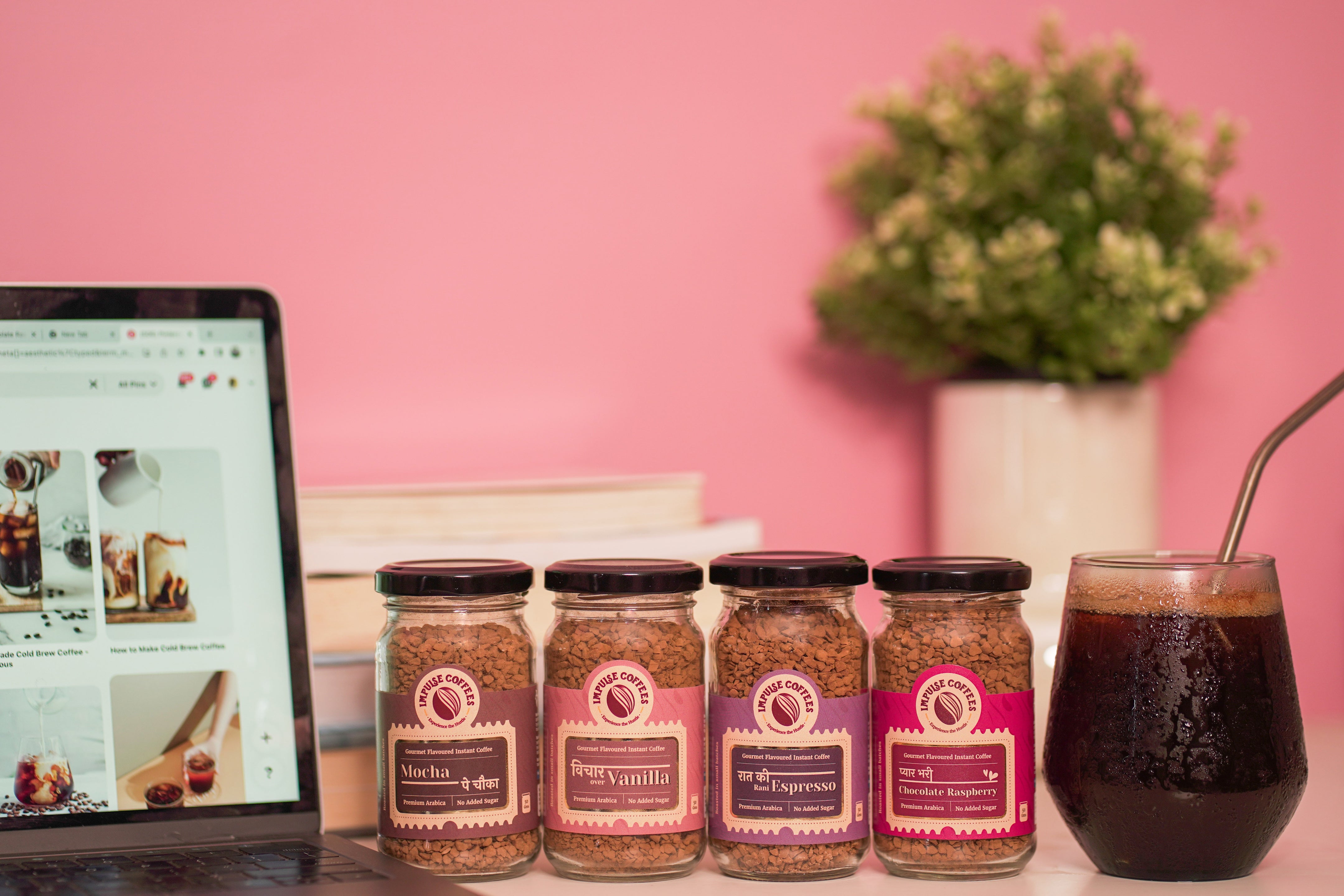 MAKE THE 'WOKE' CHOICE, CHOOSE IMPULSE COFFEES!
We at Impulse coffees talk a lot about our coffee being ethically and sustainably sourced from the fields of South India. If you're wondering what this means, we are here to educate you. We believe...